Electronic circuit technology
Laser driver circuit
Large current LD driver circuit
Optical amplifier pump laser driver
100 W-class high-power LD array control
APC, ACC,... controls
Short pulse LD driver circuit
Sub-ns and large current LD driver
Flex pulsar Series (variable pulse-width, repetition frequency), etc.
Low-noise LD driver circuit
Wavelength-tunable laser control circuit
Narrow linewidth (< 100 kHz) LD driver
Receiver circuit
High-sensitivity receiver circuit
Photon counting circuit for PMT
LIDAR receiver circuit using an APD
Miscellaneous
TEC control circuit
TEC circuit for temperature stabilization with an accuracy of less than 0.01 ℃.
Lithium Niobate (LiNbO3) control circuit
LN modulator control circuit is required for the precise bias control in equipment such as the Two-tone generator.
FPGA logic circuit
Xilinx, Altera FPGA logic
FIR, IIR digital filter
Firmware & software
FPGA with built-in microcomputer (NIOSII)
Device control using external microcomputer and GUI
↓Click a picture to enlarge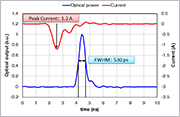 sub-ns LD driver waveform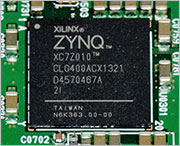 FPGA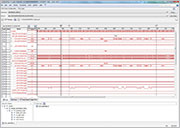 FPGA signal analysis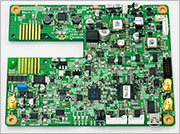 Variable pulse-width LD driver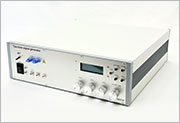 Two-tone signal generator